Tijdens het wereldcongres van ESOMAR op 18 t/m 21 september in de westergasfabriek in Amsterdam organiseerde een jonge groep marktonderzoekers een avondvullend programma in een informele setting met een mix van tv-shows en amusement.
Shows als 'Blind Date – Job Interview', 'Would I lie to You?' en 'Dr. Phil(osophy)' werden aangegrepen om op een vermakelijke manier jonge marktonderzoekers aan een stageplaats te helpen of om bepaalde thema's binnen de marktonderzoekswereld ter sprake te brengen.
Collega's binnen het vak brachten afwisseling in de vorm van livemuziek.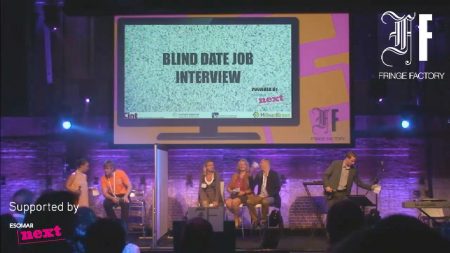 Het officiële gedeelte was live te volgen via de website van de Fringe Factory.