Are you looking for a livestreaming company in The Netherlands which can broadcast a livestream in the Airport Schiphol, Amsterdam, Rotterdam or The Hague area? We have over 12,5 years experience in doing this for many listed companies, Dutch government and NGOs. We can help you decide between a fixed studio location or a venue to host a hybrid event.
For organisers
We can help with cameras, microphones, videomixers, livestream encoders, videolinks and can help you get the best location you need.
For technical producers
We are working with URSA Broadcast, Pocket Cinema, ATEM Constellation and a mix of reliable livestream encoders. We have fixed Studios and are working with venue locations for webinars and hybrid events.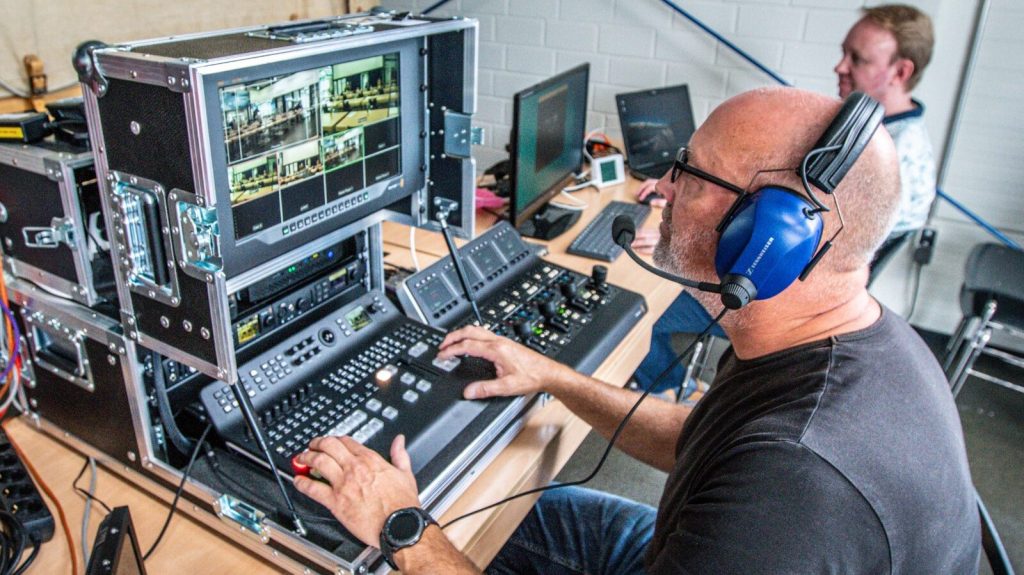 Get in touch
We can speak Dutch, German and English. You're welcome.
Get in touch with GEOCAST